Holding Events for Pre-Orders on August 12 and August 19 at Sundance 1 RV Resort in Casa Grande
AireBeam, Arizona's fastest growing fiber to the home and fixed wireless Internet service provider, announced today it will complete the conversion of cable to fiber infrastructure in the final property of the Sundance RV Resort in Casa Grande, Arizona by December 2023. This will make fiber to the home available at all three properties in Casa Grande. AireBeam upgraded the other two Sundance properties to fiber Internet earlier this year.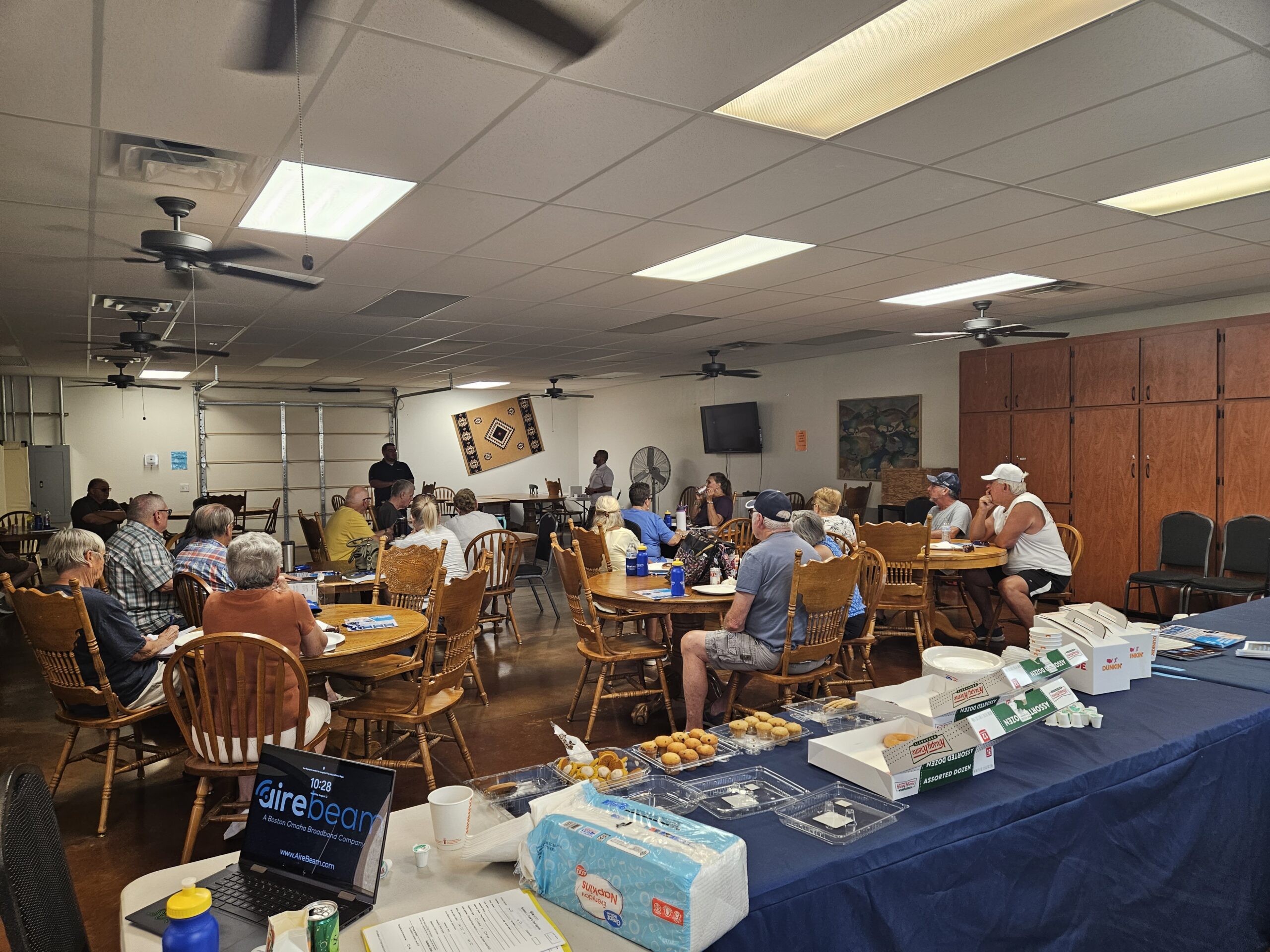 AireBeam will be holding two pre-order sign-up events in the gambling room at Sundance 1 RV Resort, 1703 N. Thornton Road, Casa Grande, AZ 85122 from 10 a.m. to 1 p.m. on August 12 and 19.
"Fiber to the home is becoming the new and improved cable, allowing residents to stream seamlessly at an affordable price," said Ben Elkins, CEO of AireBeam. "We installed fiber Internet at two Sundance properties in the past and people have been very pleased with the service. The Sundance proprietors have since asked us to convert cable in Sundance RV 1 to fiber to give residents the opportunity to experience the fastest available Internet possible. We are sure they will appreciate all that fiber Internet has to offer."
According to Elkins, residents will be able to achieve speeds of 500 Mbps to 1-5 Gig, depending on plans that range from as low as $15 a month to $200 a month for 5 Gig packages. Every package comes with no data caps and concierge services, giving residents unrestricted Internet access as well as helping them step-by-step with activation and support. Residents are encouraged to pre-order, as conversions to fiber will occur by December 2023.
For the events on August 12 and 19, residents will be able to RSVP for a raffle to win one year of free Internet service. At the event, there will be snacks and refreshments, along with an information table to answer any questions residents may have.
With this final Sundance property conversion, AireBeam is committed to providing cutting-edge technology and unparalleled connectivity. This will deliver a significant leap in Internet capabilities for Sundance for seamless streaming, lag-free gaming, and faster downloads.
"We are happy to add fiber-optic Internet to the Sundance 1 RV Resort in Casa Grande," said Elkins. "We want all the residents of the Sundance properties to have access to true high-speed Internet, further enriching their digital experience."
To learn more about AireBeam, RSVP and pre-order fiber services at Sundance 1 RV Resort, please visit www.airebeam.com/sundance-fiber.
About AireBeam
AireBeam was founded in 2004 and is one of Arizona's fastest growing fiber to the home and fixed wireless Internet service providers. AireBeam is locally operated and proudly serves Pinal and Maricopa Counties, Arizona City and the surrounding areas. Their mission is to provide affordable and accessible Internet access to rural areas in Arizona. AireBeam is a subsidiary of Boston Omaha Corporation (NYSE:BOC).