Discusses Issues Each Program Addresses and Provides Some Predictions for Ways to Support Internet Accessibility for Underserved Communities
Ben Elkins, CEO of AireBeam, Arizona's fastest growing fiber to the home and fixed wireless Internet service provider, appeared on a second episode of the Wavelength Podcast to continue discussing the Broadband Equity, Access, and Deployment (BEAD) Program and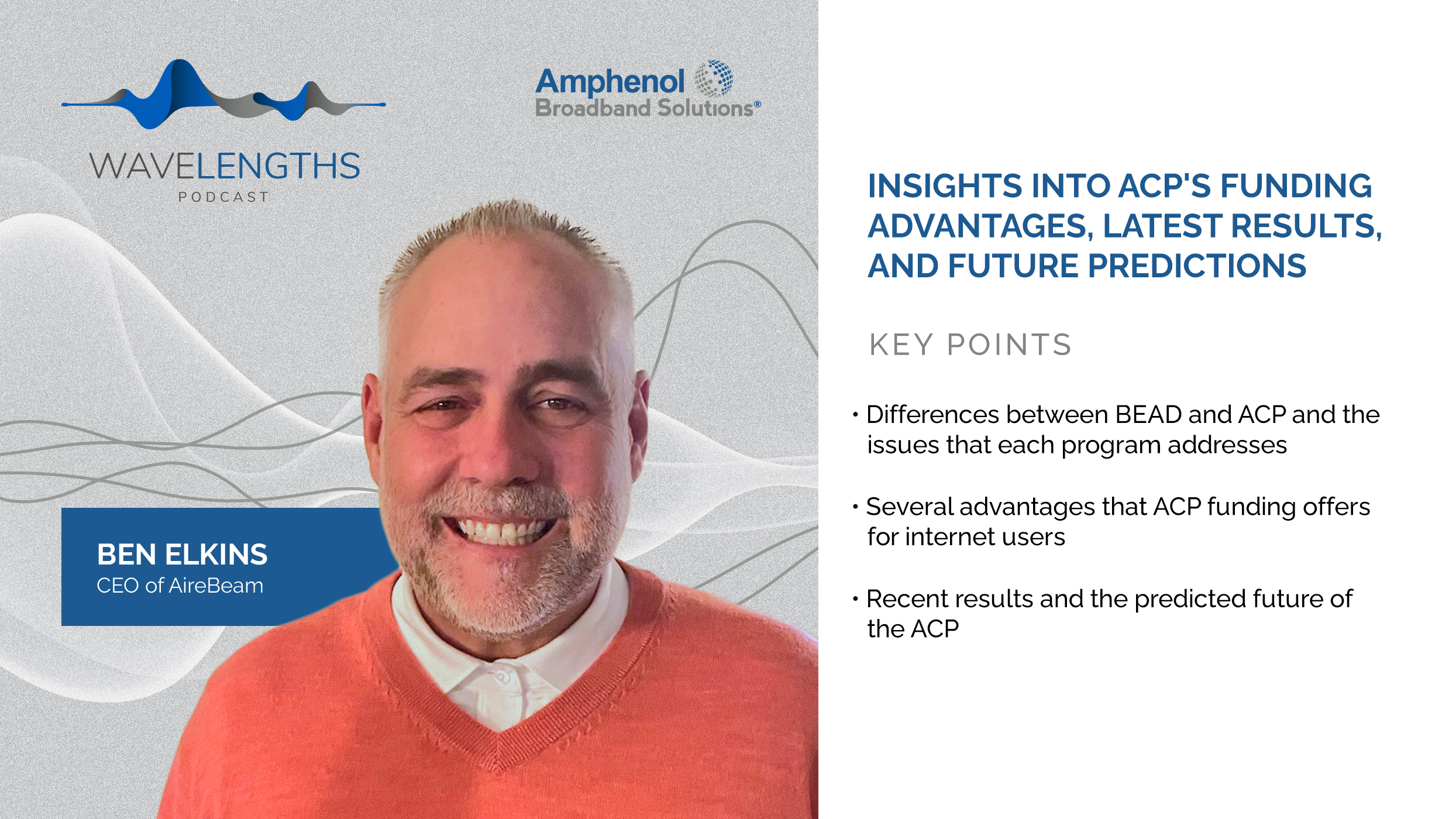 Affordable Connectivity Program (ACP) initiatives.
In part two of the two-part series, the Wavelengths Podcast focused on how funds for the ACP are being dispersed and how the ACP functions in contrast to the BEAD program. Points covered included:
Differences between BEAD and ACP and the issues that each program addresses
Several advantages that ACP funding offers for Internet users
Recent results of the two programs and Elkins' predictions on the future of ACP
"It helps out communities as well as individual families. I believe the ACP is not just a funding initiative that's a one or two-year thing," Elkins said on the podcast. "I think it will go on for generations and will continue to be funded. These are great programs for the folks that need help and AireBeam is 100 per cent behind them. We're excited about the future of this type of funding and we promote it to our customers all the time."
The BEAD and ACP initiatives have shown early promise in their efforts to increase broadband accessibility and affordability. As the National Telecommunications and Information Administration (NTIA) and states continue to work together, broadband infrastructure in rural and disadvantaged areas will continue to improve, benefiting communities across the country. On the podcast, Elkins stressed how AireBeam is meeting with towns, mayors, tribal leaders, and communities to extend coverage so more people can benefit from Internet service.
To listen to the first episode that first aired on March 29, visit How Has the BEAD Program and ACP Funding Improved Broadband Infrastructure?. To listen to the second episode that went live on April 24,  visit ACP Funding and its Future.
About AireBeam
AireBeam was founded in 2004 and is one of Arizona's fastest growing fiber to the home and fixed wireless Internet service providers. AireBeam is locally operated and proudly serves Pinal and Maricopa Counties, Arizona City and the surrounding areas. Their mission is to provide affordable and accessible Internet access to rural areas in Arizona. AireBeam is a subsidiary of Boston Omaha Corporation (NYSE:BOC).