Arizona's Leading Fixed Wireless Internet Service Provider to Demonstrate Connectivity Service in Support of Iconic Music Festival
AireBeam, Arizona's fastest growing fiber to the home and fixed wireless Internet service provider, will make the Country Thunder Arizona music festival even more enjoyable by providing concert goers Wi-Fi during the event.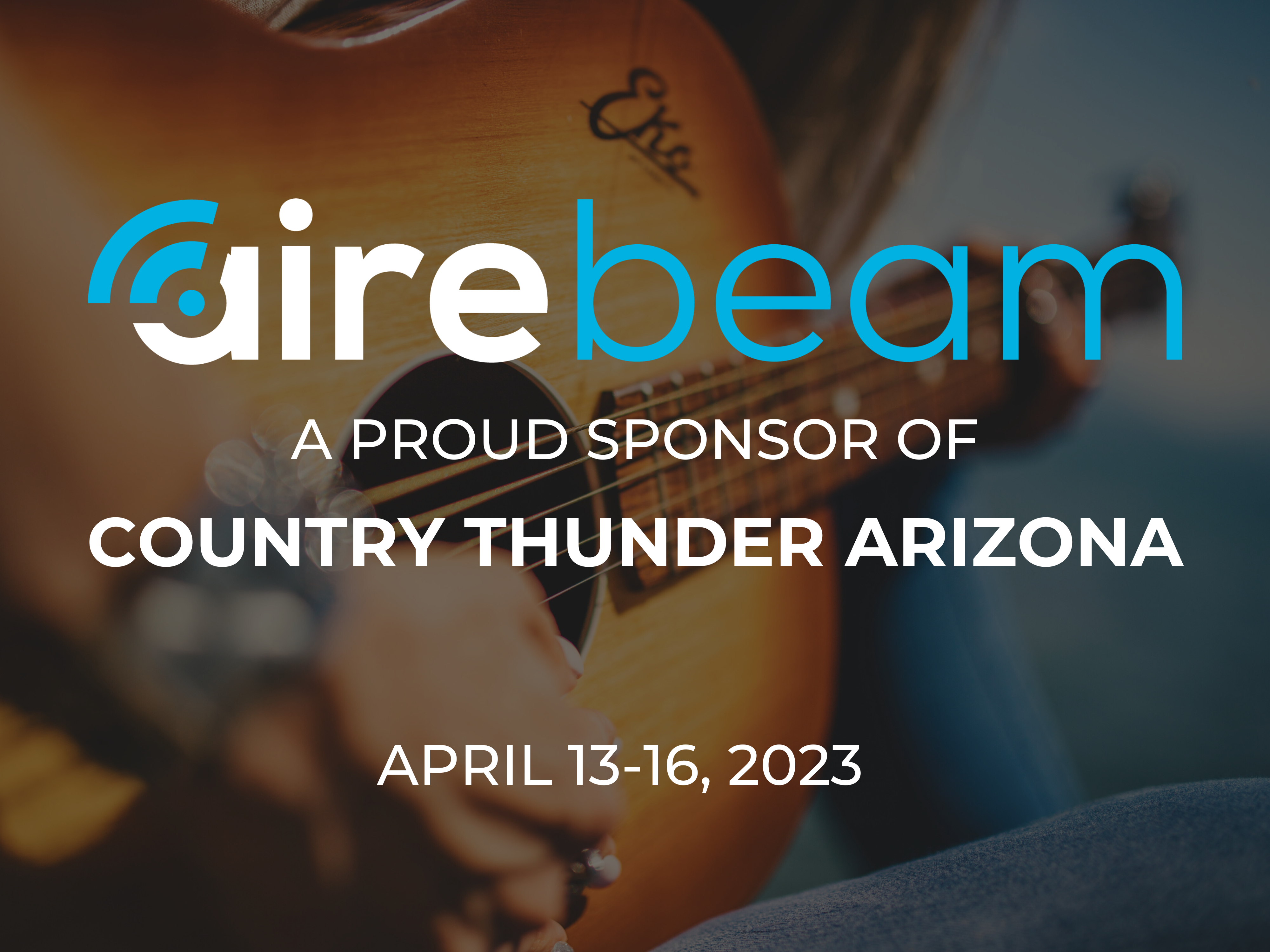 Country Thunder Arizona runs from April 13-16 on the Canyon Moon Ranch in Florence, Arizona. The festival will offer entertainment on multiple stages with the main stage hosting national acts such as Jon Pardi, Luke Bryan, Cody Johnson and Dierks Bentley. The festival also gives local artists opportunities to perform on adjacent stages.
"We are proud to show our local support for festival goers by providing Internet for Country Thunder," said Ben Elkins, CEO of AireBeam. "We know it will make the experience more enjoyable and will demonstrate to residents that there are great Internet connectivity options in the areas we serve. We are excited about working with Country Thunder Arizona for the third year in a row."
In addition to providing Internet for the festival, AireBeam is also a sponsor of the event and will be promoting its services leading up to and during the event in cooperation with iHeartMedia (the owner of iHeartRadio).
"While we are in the business of providing Internet connectivity to residents of Maricopa and Pinal counties and the surrounding areas, we are also in the business of being a part of the community and giving back," Elkins said. "Country Thunder Arizona is a hallmark event each year that brings the best of national and local country music to our residents. We are proud to be a part of that experience and hope to make it more enjoyable for festival goers with our services."
About AireBeam
AireBeam was founded in 2004 and is one of Arizona's fastest growing fiber to the home and fixed wireless Internet service providers. AireBeam is locally operated and proudly serves Pinal and Maricopa Counties, Arizona City and the surrounding areas. Their mission is to provide affordable and accessible Internet access to rural areas in Arizona. AireBeam is a subsidiary of Boston Omaha Corporation (NYSE:BOC). Order service today!