Underscores Initiatives Showing Early Promise for Greater Internet Accessibility for Low Income Families
Ben Elkins, CEO of AireBeam, Arizona's fastest growing fiber to the home and fixed wireless Internet service provider, appeared on the Wavelength Podcast recently to discuss the Broadband Equity, Access, and Deployment (BEAD) Program and Affordable Connectivity Program (ACP) initiatives.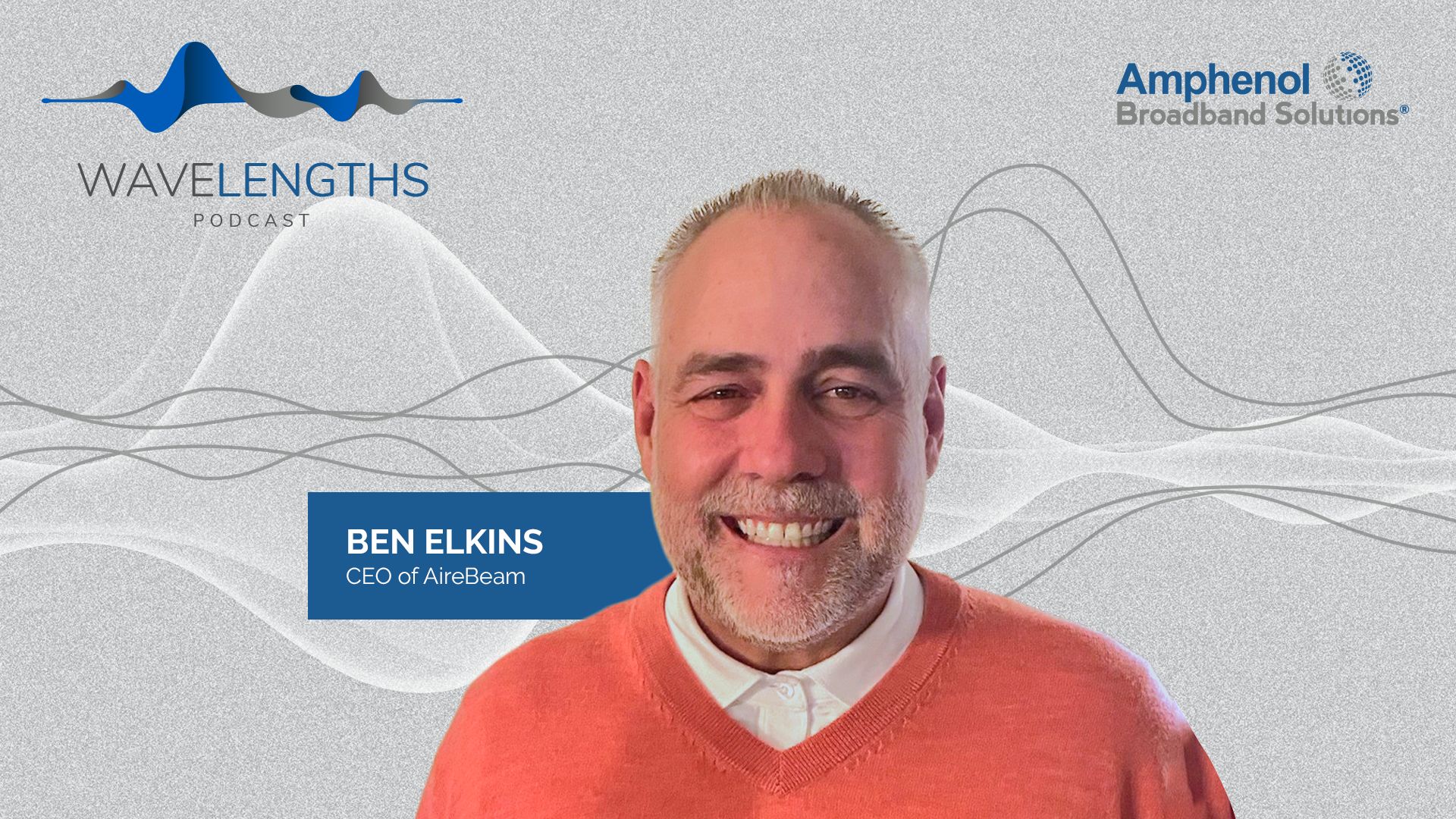 In part one of a two-part series, the Wavelengths Podcast focused on affordable broadband infrastructure that is crucial for modern society to ensure access to networks and to provide high-quality connectivity. The podcast focuses on the Biden administration's introduction of a bill in 2021 to address broadband connectivity issues, especially in rural and disadvantaged areas. This bill led to the creation of the BEAD and ACP initiatives, which provide funding to increase Internet access and affordability.
The recent episode of Wavelengths, a podcast hosted by Daniel Litwin, featured Elkins discussing how the BEAD and ACP initiatives are being implemented and how the National Telecommunications and Information Administration (NTIA) is working with individual states to ensure broadband goals are met.
During the podcast, Litwin and Elkins discussed several topics, including the necessity of BEAD for rural and underserved areas, the detailed FCC broadband map that identifies areas in need of infrastructure, and the NTIA's effective work with BEAD in allocating funds. Elkins praised the NTIA for giving each state upfront money to create office space and hire personnel to meet communities, ISPs, and figure out where the needs are. He called the NTIA's approach "really smart" and said, "You have states and government working together, which a lot of times doesn't happen in our society, so this is really, really good. For example, Some of the government's maps are out of date in terms of coverage. They allow us to challenge that information to better serve underserved areas to ensure no one gets left out."
The BEAD and ACP initiatives have shown early promise in their efforts to increase broadband access and affordability. As the NTIA and states continue to work together, broadband infrastructure in rural and disadvantaged areas will continue to improve, benefiting communities across the . On the podcast, Elkins stressed how AireBeam is meeting with towns, mayors, tribal leaders, and communities to extend coverage so more people can benefit from Internet service.
To listen to the first episode visit How Has the BEAD Program and ACP Funding Improved Broadband Infrastructure?. A second episode on the topic featuring Elkins will air end of April.
About AireBeam
AireBeam was founded in 2004 and is one of Arizona's fastest growing fiber to the home and fixed wireless Internet service providers. AireBeam is locally operated and proudly serves Pinal and Maricopa Counties, Arizona City and the surrounding areas. Their mission is to provide affordable and accessible Internet access to rural areas in Arizona. AireBeam is a subsidiary of Boston Omaha Corporation (NYSE:BOC). Order service today!